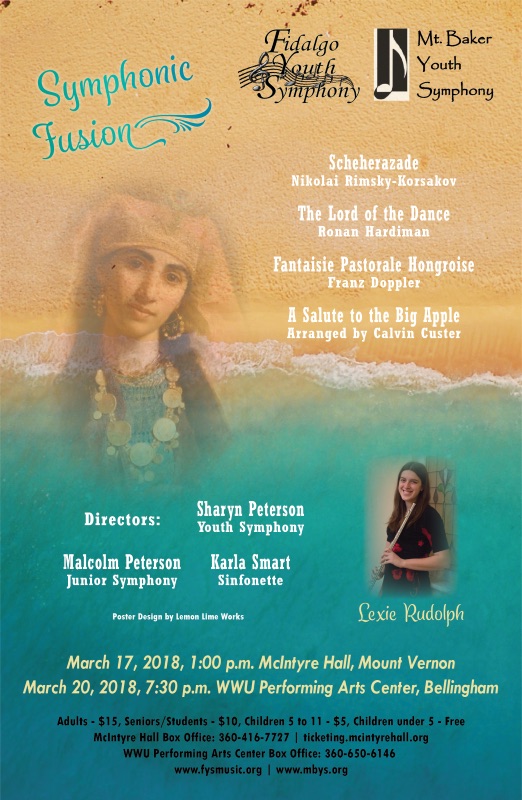 SPRING CONCERTS MARCH 17 at 1pm at McIntyre Hall in Mt. Vernon, and MARCH 20th at 7:30pm at WWU Performing Arts Center. Come enjoy the beautiful music of Rimsky-Korsakov's Scheherazade, and be dazzled by the virtuosity of our amazing flute soloist, Lexie Rudolph!
Come join the crew at Whatcom Hills Waldorf School, 941 Austin Street, Bellingham, 98229, in Alia Hall. Junior Symphony 6-7:30pm, Youth Symphony 7-9pm. Challenge yourself and improve on your instrument     as never before.New Members may join after March 20 Concert!-please come and play!
for information or to sign up today contact:
Sharyn Peterson, artistic director, 360-421-2527 or send an email.
sharynpeterson@hotmail.com
NEWS ALERT: only one more spot is left for joining the NORTH STARS CHAMBER ORCHESTRA tour of Ireland this summer! Please email Mrs. Peterson for details as soon as possible-deadlines have passed but we still have a seat open, so take advantage of an amazing cultural and musical opportunity!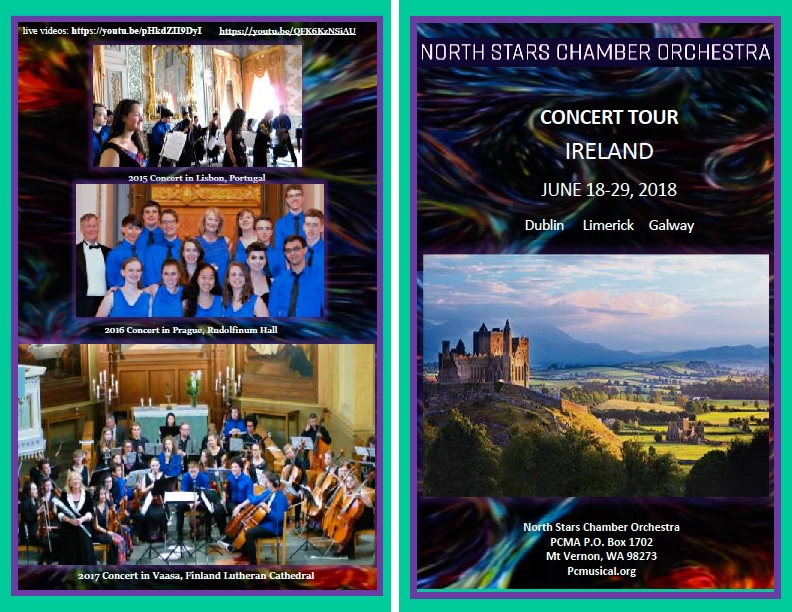 email: sharynpeterson@hotmail.com to join the tour!
Congratulations to our stellar MBYS violin crew who appeared onstage with THE PIANO GUYS at Mt. Baker Theatre on October 5!! GREAT JOB, violinists! Very much enjoyed by the audience-you made us proud! Many thanks to THE PIANO GUYS for their welcoming, kind, and encouraging treatment of our musicians.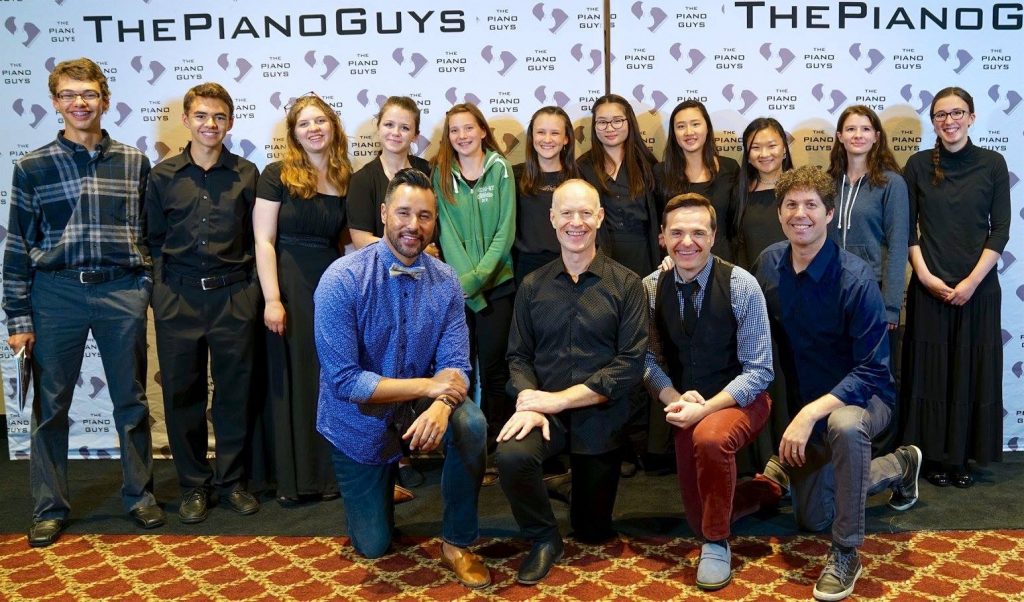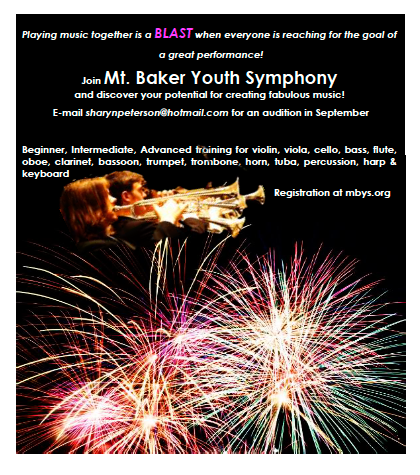 Mount Baker Youth Symphony (MBYS) provides a wholesome,stimulating environment for talented and motivated young musicians. We cultivate an educational approach which encourages, challenges, and develops young musicians' potential in the art of musical performance.
Participants benefit from a year-long program designed to spark their enjoyment of music and develop their musical skills and self-confidence. In addition to full rehearsals, our professional coaching staff provides specific instruction for the instrumental groups within each ensemble. Performances include full- orchestra concerts, which often include featured soloists from the orchestra, and a large collaborative concert with Fidalgo Youth Symphony in March.
Styles are not limited to classical music, though it is the foundation of instrumental skill. Jazz, fiddle, folk, Broadway, movie music, and ethnic styles are seasonal favorites! We aim to enrich the lives of families with music participation meaningful to them. Requests for musical selections are encouraged.
New members may join the first rehearsal after any concerts
New students auditioning for Youth Symphony must schedule an audition with Sharyn Peterson. <ahref="http://www.mbys.org/DRAFT/contact-us/">E-mail Sharyn at sharynpeterson@hotmail.com, or text her at 360-421-2527.
If you desire to promote performance opportunities for NW Washington youth, please share this website with your contact lists and encourage young musicians (all levels) to join the ensembles.
For more information or to sign up today contact:
Sharyn Peterson, artistic director, 360-421-2527 or send an email.
sharynpeterson@hotmail.com